West Pinfold at Darlington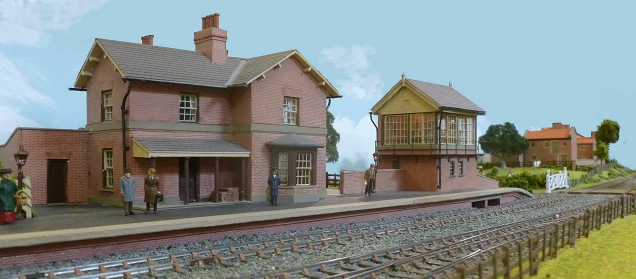 West Pinfold is a rural branch line terminus set somewhere in East Yorkshire.
The setting is based on the southern division of the NER. The station has the usual facilities of a goods warehouse, coal drops, and a small station building. The station architecture is the work of G.T. Andrews. A local timber merchant's depot adds an extra dimension to the goods traffic.
Recently, we have added working gates to the level crossing and working semaphore signals. These are all servo controlled with equipment from Heathcoat Electronics.
All track is kitbuilt to P4 standards and the location is served by a J71 locomotive, an N10 locomotive and a sentinel railcar. All stock is kitbuilt - mainly Parkside, David Geen and 51L.