Shed scene at Dalefoot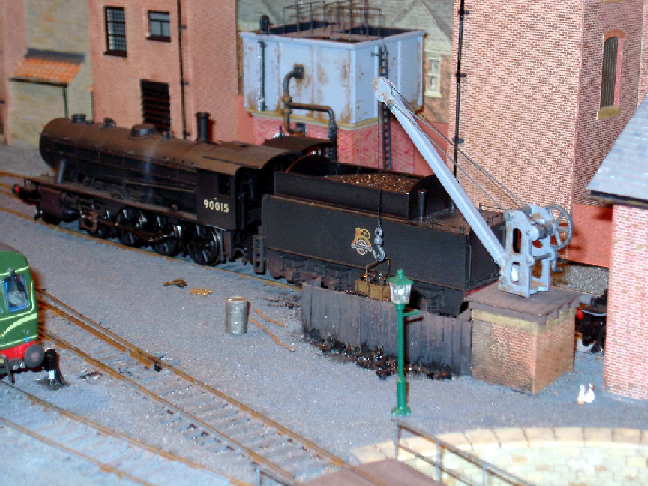 Another view of 90015, this time from the turntable.
The crane and coaling stage can be clearly seen in this picture, as well as the corner of a DMU standing in the small station.
The usual clutter found around a steam shed can be seen, fire irons, a discarded coupling and a couple of oil lamps have been left lying around.
---