Our Layouts
Short Street Sidings Interactive Layout
Scale - 4mm/ft. 00
Era - BR blue - 1970s/80s (occasionally BR green/black)
Number of operators - 1
Exhibition space required - 4ft(wide). X 5ft. - and space to barriers.
Additional requirements - exhibition organisers are asked to provide a 4ft. X 2ft. table
---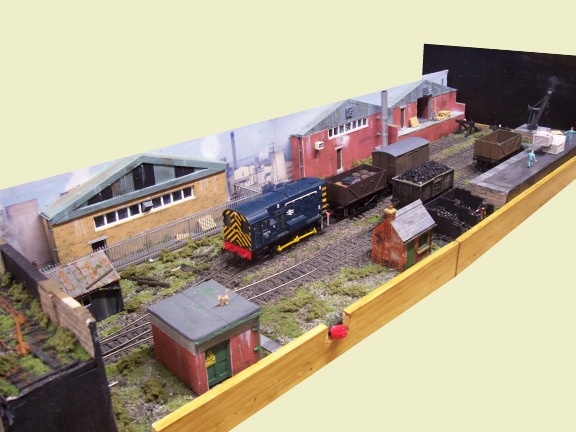 Short Street Sidings is Andrew's latest micro OO creation, and is named as such due to it's rather diminutive nature, i.e. it measures just 30inches x 9inches, (including the removable fiddle yard cartridge). The layout follows Andrew's favourite theme of industrial shunting, but this particular offering incorporates a slightly new dimension, in that it is interactive, and thus allows public participating should they wish to try their hands at playing trains with a spot of shunting. It follows a pretty basic track plan, i.e. with goods & coal factory sidings branching off a main reception siding, the idea being that wagons are moved between the different locations in a rather simplistic but still interesting and varied pattern.
The layout's baseboard is a 2x1 framework with a plywood top. Andrew also took inspiration from Dave's 'Boxers Yard' layout, or at least its mode of storage/transportation in an aluminium flightcase. Short Street Sidings has been designed to fit into a similar box purchased from Maplins. Trackwork is Peco code 75, points being operated via the wire-in-tube method, while train control is achieved via a Modelex hand-held controller. The various structures are a mixture of scratch and kit-built. Ballast, grass, shrubs etc are from the Woodlands Scenics materials range, while small details such as figures etc. are from contemporary manufacturers.
Short Street Sidings took roughly six months to complete, and made it's debut at the Tanfield Legends of Industry Steam Gala in June 2017.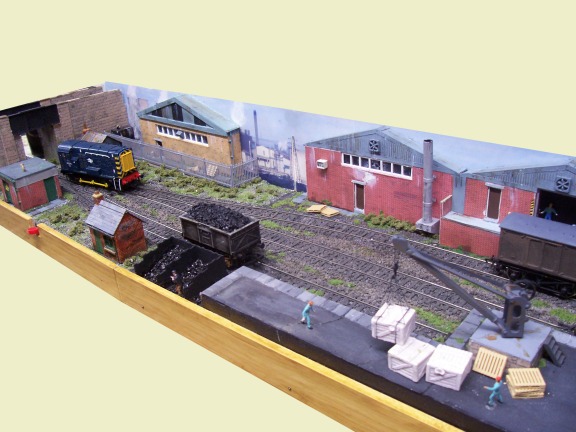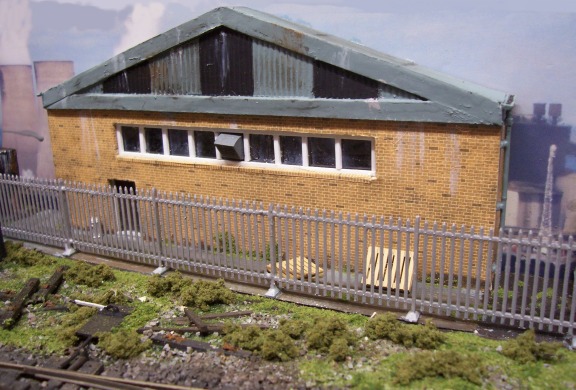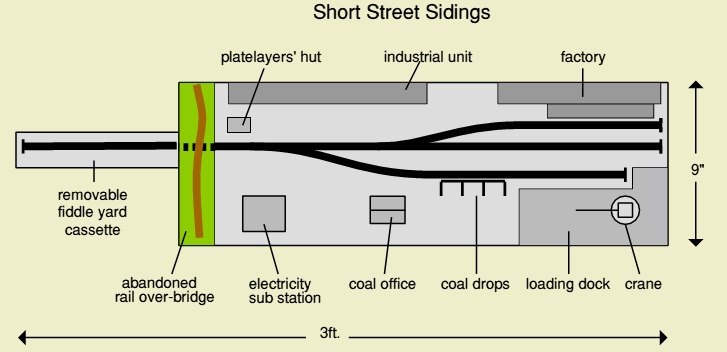 ---