Our Layouts
Castletown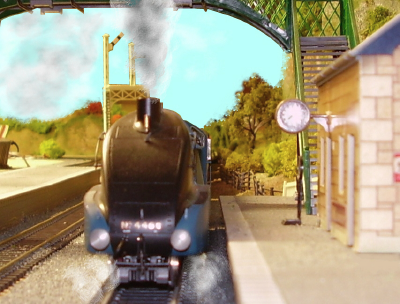 Castletown is Matt's home layout which is built into his loft and is a freelance double track, mainline layout situated in a ficticious location.
The layout is under continuous improvement, but is fully operational and wired for DCC control. To date, two locomotives, a Hornby A4 Mallard, and a Class 55 Deltic have been fitted and are operational. More locos will be added in due course.
The layout has continuous running on the double track main line, and is approximately a scale mile in circumference. A small station with a by-pass loop serves the hamlet which nestles below the ruined castle
Click on the thumbnails for bigger pictures and more details.